SYSTEM INTEGRATION
Integrate with eCommerce, ERP, PIM, CRM, partner networks, or any other 3rd party system with the industry's most flexible Integration Platform.
CyberSense has devoted more than 20 years to designing game-changing integration solutions for manufacturing and distribution businesses of all sizes and complexity levels. Leveraging our expertise in distribution and operational automation, we deploy a flexible and customizable integration platform that improves workflows and eases administrative burdens.
Contact us to learn how our integration experts can help transform your business for optimal growth.
ONE PLATFORM. INFINITE INTEGRATION POSSIBLITIES.
While the integration platform has standard out-of-the-box capabilities, our hands-on process takes clients from design through implementation. Allowing for expert-driven customizations that are specifically designed for your company's needs.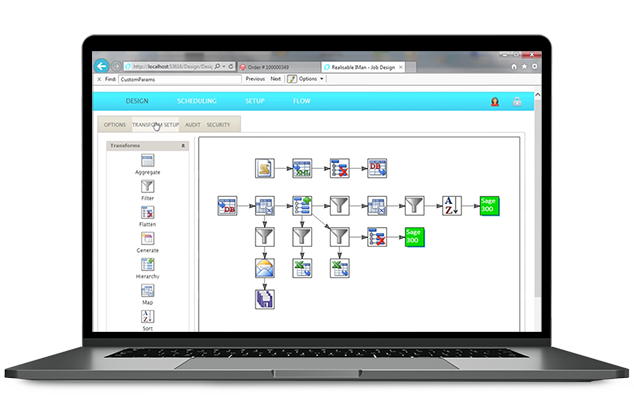 SCALE BUSINESS WITH AUTOMATED BUSINESS PROCESSES
Don't just integrate. Automate and optimize with a purpose for improved operational efficiency and ROI.
LEVERAGE REAL-TIME INTEGRATION BETWEEN ECOMMERCE AND YOUR ERP
Allow customers to update their account information and pay invoices online while reducing overhead and delivery times associated with their orders.
IMPROVE QUALITY AND CONTROL THROUGH PIM + ECOMMERCE INTEGRATION
Improve brand consistency and operational workflows by integrating your ERP with the PIM, DAM, or MDM module.
INTEGRATE ERP WITH CRM FOR GREATER EFFICIENCIES
Streamline workflows, increase close ratios, and improve the customer experience with smart integration to your CRM.
INTEGRATE WITH SHIPPING, TAX + PAYMENT SOLUTIONS
Increase the speed, accuracy, and flexibility of your business processes with integration of critical disparate systems.
CONTACT US
Find out how our integration experts can help transform your business for optimal growth.